Web Promotion (Seo, SMO, SEM)
What is SEO? & how its useful for small, medium & large scale businesses? Search Engine Optimization (SEO) is the process of increasing the traffic to your website through organic search engine results, i.e., from free, organic, editorial or natural listings on search engines. SEO improves the visibility of the website on search pages.Businesses of any size or scale can benefit from SEO as it assures
High ROI (return on investment) – you do not have to pay for each new visitor your get
Steady flow of free search engine traffic
Excellent analytics software allows effective tracking and timely creation of the campaign
Higher credibility as people trust what google displays
Competitors are practicing SEO religiously
The results from SEO are premanent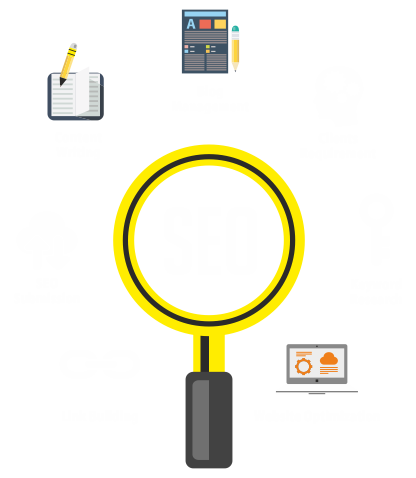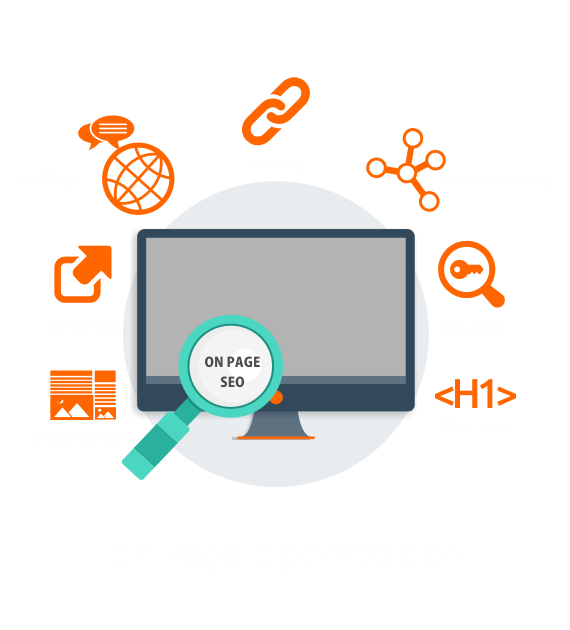 What is On Page Optimization?
On-Page Optimization means all the things you can do ON your website to help the website rank higher in google search.
Advantages of On-Page Optimization are :
Optimized titles and descriptions
Proper URL Structures
User friendly navigation i.e. breadcrumbs, user sitemaps
Optimized internal links
Text Formatting - use of h1,h2,bold
Image optimization
User friendly 404 pages
Fast loading pages
Mobile Friendly pages
Top quality fresh content
External links - no broken links or links to 'bad' sites
Inexpensive, Powerful, Permanent Value and Timesaving tool
What is Off Page Optimization?
Off-Page Optimization refers to all the things that you can do directly OFF or outside of the website to help the website rank higher in google search.
Advantages of Off-Page Optimization are :
Increase in overall rankings
Increase in PageRank
More exposure What is SMO & how its useful for building brands & increase sales?
Social Media Optimization or Search Engine Marketing is the process of increasing awareness of a product, services or brand by using different social media networks to generate publicity. It is the process of optimising various social media networks to increase the visibility of website. SMO helps drive traffic to your website, create a circle of influence, build community and helps search engines index the brand's social media profiles, activities more efficiently.
SMO helps in brand building and increasing sales in the following ways:
Attracting niche customers/clients
Achieving better return on investment
Creating a very positive impression of the business
Creating a buzz on the Internet about your USP's
What is SEM?
How its useful for businesses? SEM (Search Engine Marketing) is the method of using adversitements on SERPs to increase website's visibility. It involves paid advertisements like Adwords, Bing Ads. It is the process of promoting your site or webpage through paid ads such as PPC on search engine result pages.
The advantages of SEM are :
Lowest cost per acquisition
Most popular medium to locate information
Reach the right customers (those who are looking for your services/products)
Small businesses can save money by using campaigns on user clicks
Increase rankings and gain more traffic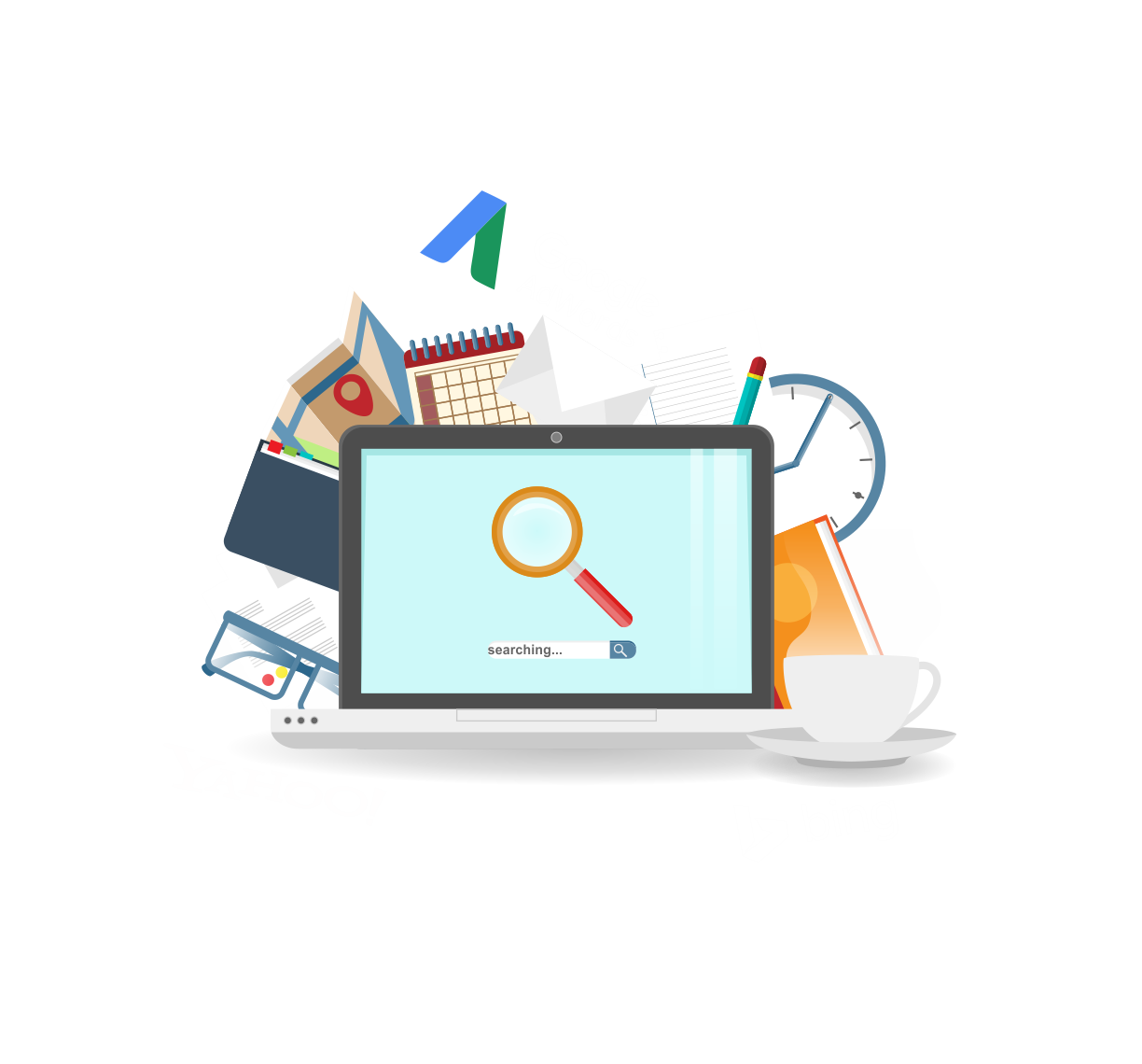 Search engine optimisation (SEO)
If you are looking for Search engine optimisation (SEO). Please contact us